Cemetery
We have three Cemeteries that are ownedby the Town of Mount Olive. Myrtle Grove is our oldest Cemetery and is full. Maplewood (Also know as Oakview) was recently expanded and is located toward West James Street. Carver Cemetery is our third Cemetery and is located on South Breazeale Avenue. Only the new section is availalbe for grave purchases.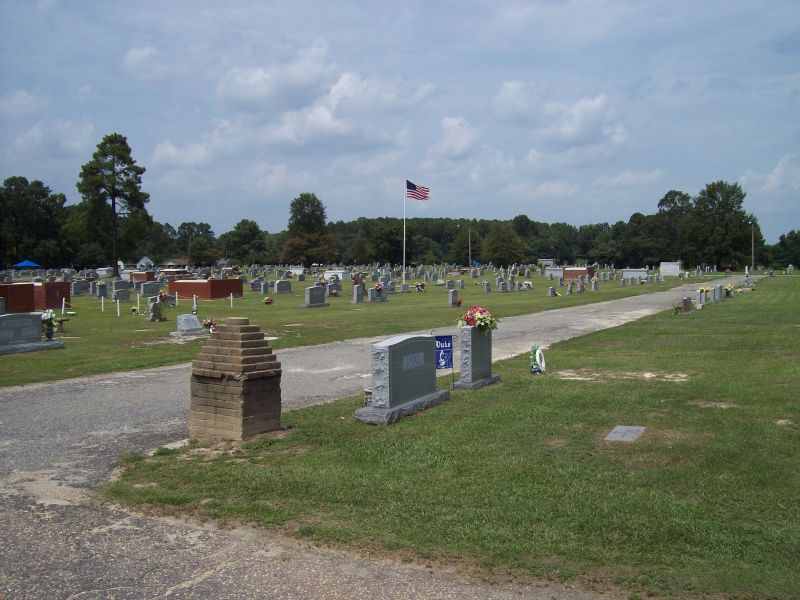 Relevant Documents
Frequently Asked Questions
How much is a Cemetery Plot?
Cemetery Plots are $900.00 per plot in Carver Cemetery and the new Section of Maplewood Cemetery. In the old section of Maplewood the plots are $800.00.
Are there any other fees associated with the Cemetery Plot?
When you need to use the plot there is a fee of $1000.00 for opening and closing of the grave.
Can I pre-pay for my plots and the opening and closing?
Yes, you can set up an interest free pre-pay contract for both grave plots and opening and closing of the grave with the Cemetery Director
Is there a fee for setting a monument (headstone)?
Yes, the fee is $50.00 and must be marked by Town Personnel only. A notice of 24 hours must be given.
PLEASE NOTE: A grave must be marked by a headstone or foot stone. You may NOT use a marked vault lid as a marker.
Am I required to have a burial vault?
Yes our rules and regulations require a burial vault.
What if my relative was cremated?
If your relative was cremated, they can still be buried in our cemetery but you will be required to purchase a separate plot for them and they must be buried inside the urn.
Once payment is received in full, how long before I will receive my deed?
You should receive your deed within 14 business days.
Am I required to register my deed?
You are not required to register your deed with the Register of Deeds office.
Who maintains the mowing in the cemeteries?
The Town of Mount Olive contracts the mowing of the cemeteries.
Is there a fee to transfer my Cemetery Deed?
There is a $75.00 fee to transfer your cemetery deed.
Who do I call if my grave plot is sinking?
Contact our Cemetery Director. He will notify the grave diggers and they will take care of this once the grave settles. They will handle this for one year. After one year, the deed holder will be responsible for maintaining any settlement changes in the grave.